THE MAGAZINE ARTDISTRICTS FLORIDA PUBLISHED AN ARTICLE ABOUT SARA ROITMAN
Published 01/12/2016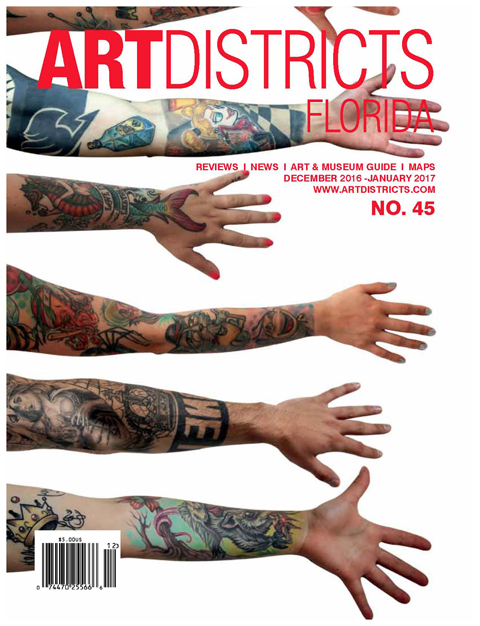 The specialized magazine ARTDISTRICTS FLORIDA published in its edition No 45 of the month of December 2016 an article dedicated to Sara Roitman. This edition corresponds to the publication made during the renowned Art Basel Miami event that takes place in that city.
Raisa Clavijo is a curator, historian and art critic. She is the founder and editor-in-chief of the magazines ARTPULSE and ARTDISTRICTS.
To view the full article access the following link:
http://issuu.com/roitmansara/docs/sara_roitman_articulo_raisa?e=25246064/41797774
Additionally the magazine dedicates its cover to the work
Tintattoo
of Sara Roitman. This work is part of his latest project HABLEMOS DEL DOLOR [titulo temporal]
(Let's talk about pain [temporary title]).
It should be noted that this work is exhibited in the gallery Curator's Voice Art Project within the framework of the PREMIUM Art Basel Season 2016 exhibition.